Japanese anemone is not a new plant to me. I'm quite familiar with it, and it's actually one of my favorite flowers (definitely Top 10).
So when I noticed these leaves popping up in some of the beds in the front yard, and I thought they looked awfully like Japanese Anemone leaves. But we've never had Japanese Anemone….I'm pretty sure I would have noticed….
Japanese Anemone is a flower that is actually native to China, but was bred in Japan. They are perennial in zones 4 and above, and likes partly shady, moist settings. They flower in late summer into fall (August or September through October), sending up flowers on long stalks. The blooms come in shades of white, pink, and purple.
The flowers always remind me of Marimekko's classic floral designs (I think she was emulating poppies, but I think they look more like anemones).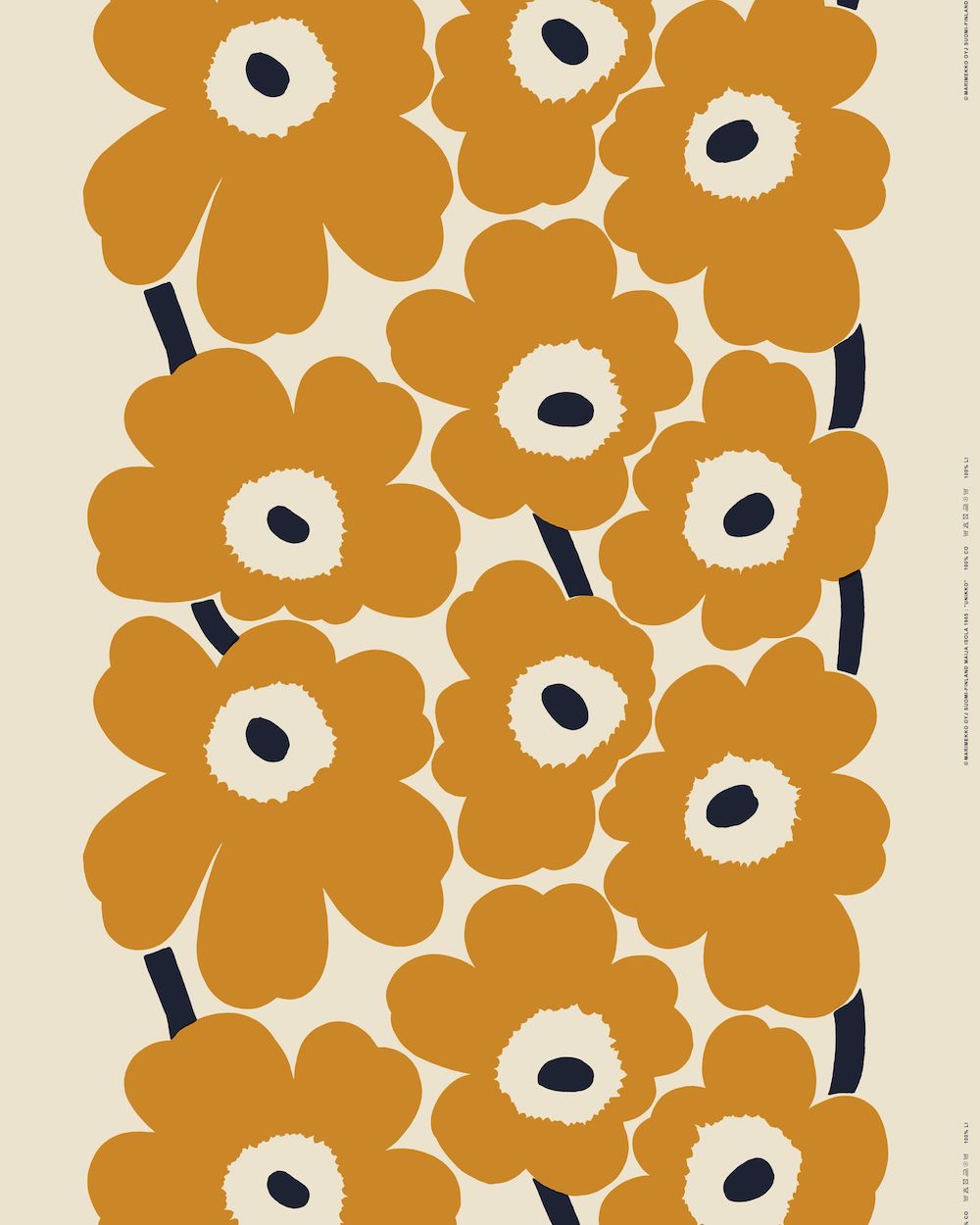 Anyway….I recently spied a clump of Japanese anemone just beginning to flower in our neighbor's yard (I couldn't take a picture without being creepy, so I didn't, sorry). That clinched the identification.
Japanese Anemone are known for their ability to spread via rhizomes. Some consider these flowers to be borderline invasive. These plants could have easily spread from our neighbor's cluster. I'll happily let them live in our yard! (even though they're not native…er…oops.)
I considered transplanting some to my new flower bed, but thought better of it, since I want to have a whole variety of flowers in that bed and I worry Japanese anemone might take over. Maybe I'll find a good part shade bed where they can really spread out, but for now I'll just enjoy the flowers wherever they decide to pop up.